Lawn Care, Landscaping & Design
in Salt Lake city, Davis, Utah, & Weber Counties
We have 20 years of experience taking care of lawns and landscaping throughout Salt Lake City, UT area with services such as Fertilization, Landscape Design, Sprinkler System Installation, Snow Removal and much more!
LET US CREATE THE PERFECT OUTDOOR SPACE FOR YOU.
We provide full landscape design, installation and renovation, from large design build projects to more specialized jobs such as retaining walls, splash pads, water efficient sprinkler systems, water features, patios, fire pits, pergolas and more. We also maintain commercial and residential properties. With more than 300 properties and 15 years experience our maintenance division speaks for itself. We offer services in lawn mowing, trimming & edging, aeration, sprinkler management & repair, fertilization, pruning, snow removal and more.
We are here to help you with your landscape project.  Use the form below to Get a Free Quote.
Complimentary Landscape Design & Consultation
FREE FOR ANY NEW INSTALLATION OR RENOVATION PROJECT ON PURCHASES OVER $7500
Salt Lake City High Quality Landscape Design
We believe in beautifully designed landscapes that catch the attention of onlookers and make you proud.  Our team has the tools, knowledge, and capability to bring your dream landscape to life.   We will work one on one with you until we achieve your desired landscape.
Our Design Process
Our 6 step design process improves communication, includes you in the entire landscape design process, and makes your landscape design project something you can be proud of.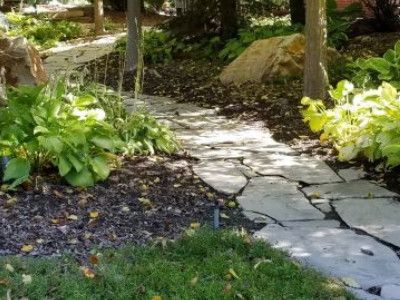 What Sets Us Apart
Each landscape design project is unique, and we strive to bring your dream design to life. We work directly with you until we achieve your desired landscape design.
Our Projects
Take a moment and view some of our projects. We are highly skilled and creating unique and gorgeous landscapes for both commercial and residential properties.
We are trusted, reliable, and committed to our customers, with a reputation for professionalism and excellence. You can have full confidence in the excellence of our services and in our ability to serve you and to prioritize your interests.
Landscape Design Projects
Any Landscape Clean Up, Pruning, Weeding, Sod Repair, and/or Spring Sprinkler Project over $250
Salt Lake City Summer Landscaping Services
WE PROVIDE RESIDENTIAL, COMMERCIAL, MAINTENANCE, AND DESIGN SERVICES IN THESE LOCATIONS:
REAL CUSTOMERS. REAL REVIEWS.
Selling your home can be stressful and increasing the value of your property can seem impossible, but did you know that good landscaping can increase
Read More »
Mowing the lawn used to be a real challenge. Years ago, there were only two options: a manual reel mower or the early gas-powered model.
Read More »
Your lawn is beautifully green, you've raked, weeded, and fertilized it. You've mowed high and taken great care to create a beautiful haven and you've
Read More »