HOW CAN WE HELP YOU TODAY?
Trust Millburn Lawn & Landscape professionals to take care of your residential or commercial grounds.
LET US CREATE THE PERFECT OUTDOOR SPACE FOR YOU.
We provide full landscape design, installation and renovation, from large design build projects to more specialized jobs such as retaining walls, splash pads, water efficient sprinkler systems, water features, patios, fire pits, pergolas and more. We also maintain commercial and residential properties. With more than 300 properties and 15 years experience our maintenance division speaks for itself. We offer services in lawn mowing, trimming & edging, aeration, sprinkler management & repair, fertilization, pruning, snow removal and more.
We are here to help you with your landscape project.  Use the form below to schedule an appointment.
WE PROVIDE RESIDENTIAL, COMMERCIAL, MAINTENANCE, AND DESIGN SERVICES IN THESE LOCATIONS:
Landscape Design Projects
Spring lawn care must also include aeration. Our professional landscapers are equipped to perform this necessary service.
Fertilization is another important component of springtime lawn care.
As you know, the cold months in Salt Lake City devastates lawns and gardens. That's why spring cleanup is absolutely necessary. 
During the spring, weeds begin to pop up everywhere. Weeding can be a dull, thankless task, but it is extremely important for maintaining a healthy lawn and garden.
REAL CUSTOMERS. REAL REVIEWS.
I love having Millburn Landscape take care of my property. They are professional, timely and provide a quality service . I have highly recommeded Millburn Landscape to my family, friends and neighbors.
I love using Millburn because I can always reach one of the owners when I need to schedule a service. They are so accessible and so helpful. After one or two visits, they're familiar enough with my property to know exactly what I need, so I don't have to try explaining what's going on with my sprinkler system (because I have no idea how anything works). Since I started using Millburn, my lawn has stayed green and I never have to worry about it.
I have used Millburn Lawn and Landscape for several years as caretakers of my commercial properties' landscape needs. I have always been pleased with their professionalism, dependability and quality. I would strongly recommend Millburn Lawn and Landscape to do your installation and your landscape maintenance.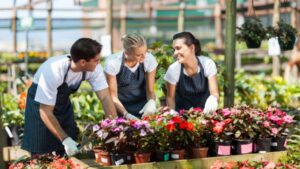 From art market mainstays to persistent provocateu. It was a tall order and a picky search for us, when we tasked ourselves with determining an ultimate
Read More »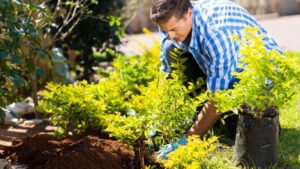 From art market mainstays to persistent provocateu. It was a tall order and a picky search for us, when we tasked ourselves with determining an ultimate
Read More »